Who we are, and what we can do for you!
Diversified Machining & Fabrication is a 100% woman-owned custom metal manufacturer centrally located in Modesto, California. From Southern, Central, Northern California, and beyond. DMF is proud to offer our customers unsurpassed quality, experience, and fast responsive service. Custom services include everything from turbine components, valves, handrails, staircases, concrete embeds, steel structures, equipment repairs, and more.
With turn-key manufacturing services, our exceptionally broad set of capabilities and flexible equipment capabilities allow us to handle projects for a wide array of customers across various industries.
With an extensive history in machining & fabrication, DMF not only offers industry-leading manufacturing capability, it also provides a range of complementary services including design, prototyping, welding, assembly, shipping, and logistics.
MISC WELDING
Our welders combine years of experience with the latest industry technology and processes to deliver safe, high quality, on and off site welding and fabrication services.
WORK STANDS
We fabricate custom carts, and work stands for industrial use. We use an array of metals such as stock steel, stainless steel, and aluminum for our carts and stands.
HAND RAILS
We provide handrails for both indoor and outdoor usage.  Our hand rails are custom designed to provide support, stability, and a continuous graspable surface.
MACHINE GUARDS
Industrial safety is of utmost importance.  Machines with moveable parts can cause injuries such as amputations, crushed hands and fingers, blindness and burns.  We help prevent these likely injuries with custom fabricated machine guards.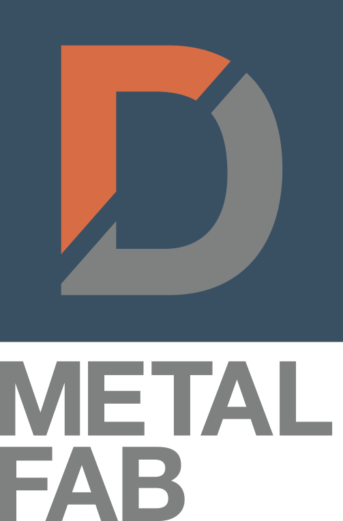 WATERJET
Our water jet cutting services offer a cost effective and on-demand solution for your fabrication needs. The waterjet process is recognized as one of the most versatile and fastest growing cutting processes used in production applications across the globe.
CONVEYORS
Conveyor systems help your company move products effectively and promptly, transforming your operation to improve your efficiency tremendously. DMF specializes in custom conveyor fabrication.
CATWALKS
We fabricate and install custom catwalks and access platforms for a variety of industrial applications. Working together we will ensure your design requirements are met along with OSHA specifications.
WORK PLATFORMS
From small elevated platforms to large, complex maintenance platforms DMF helps create a safe working environment for your employees to improve their job performance and efficiency.
Need a quote?
We can help you with your next project, from design to fabrication!